Coronavirus Update
If you have any concerns about attending physio because of your health, we are now able to offer video/virtual physiotherapy.
Just give the practice a ring on 0114 268 6084 to arrange a time for your session.
Contact us today to book your one-to-one appointment with our physiotherapists in Sheffield:
| | | |
| --- | --- | --- |
| Broomhill | — | 0114 268 6084 |
| Halfway | — | 0114 247 3687 |
Sheffield Physiotherapy Clinics at Broomhill and Halfway
Welcome to Steps Physiotherapy & Circulation Clinics, Sheffield. We operate at our two branches in Halfway and Broomhill and our physios serve clients from areas including Ranmoor, Crosspool, Ecclesall, Mosborough, Owlthorpe, Eckington and Renishaw in addition to the wider South Yorkshire area. At Steps we are all senior physiotherapists whom have experience with both NHS and private sector patients. We also have an experienced sports massage practitioner at the Broomhill clinic.
We always treat clients on a one-to-one basis.
Sports injury management
Here at Steps Physiotherapy, we are committed to providing high quality and effective treatment for a range of joint, muscle, ligament, nerve and other complex problems. We specialise in treating sports injuries and musculoskeletal problems. All of our staff are members of the Chartered Society of Physiotherapists (MCSP). We also offer acupuncture treatments, sports massage, Pilates and hydrotherapy treatments in our fully equipped hydrotherapy pool.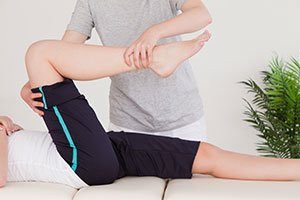 Sports Injuries
No matter what sport you play, if you've sustained an injury we'll get you fit to play or compete again in the quickest possible time while always keeping your long term recovery as our first priority.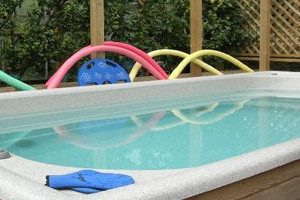 Hydrotherapy
Beneficial to people of all ages and abilities, from sports injuries to arthritis and post operative knee and hip surgery. Hydrotherapy is the ideal treatment for a variety of musculo-skeletal problems.
Why choose Steps Physiotherapy?
Professional treatment by highly experienced Chartered and State Registered physios
We use the most up-to- date evidenced based treatments
All treatments tailored to the individual
Rapid recovery and return to work / sport / activity
We always offer advice on injury prevention, so reducing the occurrence of re-injury
No waiting list
Flexible appointment times
At Steps we are dedicated to the effective treatment and management of sports injuries and a wide variety of joint and muscular problems.
All our senior physiotherapists have experience with both NHS and private sector patients.
Book an appointment today with a professional physiotherapy clinic in Sheffield at either our Broomhill or Halfway clinic. Call us now on:
| | | |
| --- | --- | --- |
| Broomhill clinic | — | 0114 268 6084 |
| Halfway clinic | — | 0114 247 3687 |