Hydrotherapy treatment in Sheffield
Steps Physiotherapy & Circulation Clinic are the only private practice in Sheffield with a hydrotherapy pool.
We offer hydrotherapy treatment at our Broomhill clinic.
The unique properties of warm water can improve movement of stiff or swollen joints, provide relaxation, strengthen weak muscles and alleviate aches and pains. The buoyancy of the water enables early mobilisation after surgery. We also have 4 different strength currents to work against to ensure that you work at the level you need.
What can hydrotherapy help with?
Hydrotherapy is highly effective for treating a range of common conditions. The buoyancy of the water in the hydrotherapy pool supports and offloads the joints, enabling movement to be less painful and often easier. The resistance of the water is used to strengthen muscles. The warmth of the heated pool also helps to ensure that the muscles are relaxed and receptive to treatment.
Back pain
Sports injuries
Chronic musculoskeletal conditions
Post-op recovery
Neurological conditions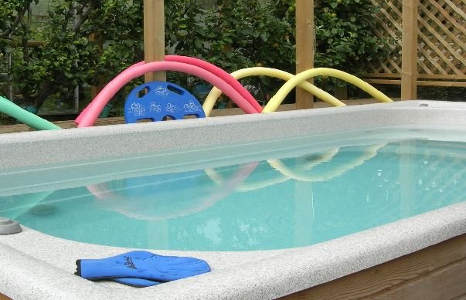 Our facilities
Hydrotherapy pool heated to a constant 36 degrees
Supported walking equipment
Variety of buoyancy aids
4 different currents for swimming and resistance work
At Steps we are all senior physiotherapists that have experience with both NHS and private sector patients.
We always work one-to-one.
Book your hydrotherapy course today. Find out how we can help you with hydrotherapy in Sheffield today by speaking to one of our team. Call us now on:
| | | |
| --- | --- | --- |
| Broomhill clinic | — | 0114 268 6084 |