Contact us today to book your one-to-one appointment with our physiotherapists in Sheffield:
Broomhill — 0114 268 6084
Halfway — 0114 247 3687
Having joint replacement surgery? Take advantage of our special offer:
6 sessions of physiotherapy, including a pre-operative work-up for £200. Call us now to book an appointment.
Physio treatment in Sheffield
If you're suffering from pain or discomfort due to musculoskeletal conditions, Steps Physiotherapy offer a range of physio treatments to help. Contact us today to book an appointment at either our Broomhill or Halfway physio clinics.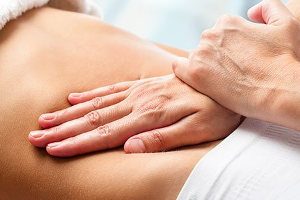 Some of the conditions we can assist you with
Musculoskeletal conditions
This includes all sports injuries, fractures, whiplash injuries, developmental problems, back and neck problems, posture, RSI, WRULDS.
Orthopaedic problems
Joint surgery, joint replacements (pre-op and post-op), specialist reconstructive surgery, paediatric conditions.
Gynaecological problems
Back ache in pregnancy and stress incontinence.
Neurological conditions
Such as parkinsons disease and CVAs
Respiratory problems
Respiratory physiotherapy may include education, percussion, vibration, respiratory muscle strengthening, breathing exercises and mobilisation. We help to manage chest problems such as asthma and chronic bronchitis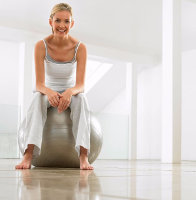 Specialist services
Acupuncture
Hydrotherapy
Core stability training
Lymphoedema massage
Muscle imbalance training
Soft tissue and joint mobilisations to restore range of movement and reduce pain
Soft tissue treatment to reduce spasm and increase blood circulation
Pilates
Pre-op work up for knee or hip replacement
Post-op hip and knee surgery rehab to ensure you get the best result from your surgery
Movement analysis
Musculoskeletal physio
Electrotherapy
Sports injury treatments and massage
Vestibular rehabilitation
Work station ergonomics
Core stability – provides a stable base for movement
Screening / functional assessment – full body 'MOT'
Biomechanical assessment – identifies abnormalities in posture and the way you move, which may lead to injury
Well equipped physio clinics in Broomhill and Halfway
We have a pleasant waiting room with disabled entrance and lavatory. There are 2 designated treatment rooms. We have facilities for both lumbar and cervical traction. We have an ultrasound, a phys-assist (long wave ultra-sound) a Likon electrical stimulator(similar to interferential) a small portable interferential machine, and 2 TNS machines for loan. We have a stepper, a static bicycle, gym balls, and various wobble boards and many small pieces of equipment.
We also have an American 'Saunders' back traction unit and a 'Saunders' neck traction unit, very similar to the trendy IDD therapy, which is currently being hailed as a new cure. Traction has been used safely by physiotherapists for years, when the symptoms caused by bulging discs cause nerve root pressure symptoms, such as loss of reflexes, and weakness. The Saunders units are comfortable and can provide sustained or intermittent traction. Our Patients seem to get very good pain relief from this treatment.
At Steps we are all senior physiotherapists that have experience with both NHS and private sector patients.
We always work one-to-one.
Start your physio treatment today. Find out how we can help you in Sheffield today by calling our team of experienced professionals and specialists. Call us now on:
| | | |
| --- | --- | --- |
| Broomhill clinic | — | 0114 268 6084 |
| Halfway clinic | — | 0114 247 3687 |