Acupuncture treatment in Sheffield
Steps Physiotherapy & Circulation Clinics offer acupuncture treatment at our practices in Broomhill and Halfway. We serve clients from areas across Sheffield including Ranmoor, Crosspool, Ecclesall, Mosborough, Owlthorpe, Eckington and Renishaw as well as the wider South Yorkshire area.
Well equipped physio clinics in Broomhill and Halfway
We are all members of the Acupuncture Association of Chartered Physiotherapists (AACP). Acupuncture may be offered in conjunction with other types of physiotherapy to aid in the rehabilitation of musculoskeletal problems.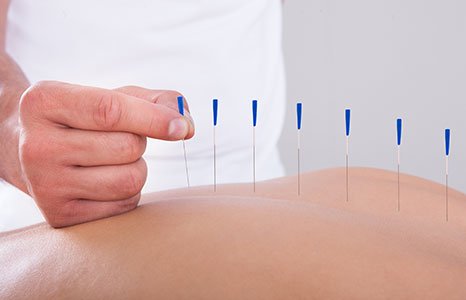 What is acupuncture?
Originating in China in the 1st century AD, the use of acupuncture to treat pain is supported by a growing body of scientific evidence. The National Institute for Health and Clinical Excellence have recommended that acupuncture should be available as a cost-effective short term treatment for persistent non-specific low back pain.
Needles may be inserted:
Near to or around the painful area
Away from the painful area
On the opposite side of the body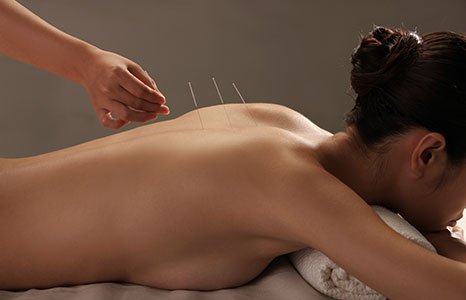 What does acupuncture involve?
Acupuncture uses sterile, single use needles to stimulate the body's pain relief mechanisms. Acupuncture should not be uncomfortable, although some people experience a brief pinprick or scratching sensation.
How many treatments will I need?
The number and frequency of acupuncture treatments is dependent on the condition being treated and your individual response to the treatment. For chronic, painful conditions, a series of six to eight treatments is usually required to achieve optimum results.
At Steps we are all senior physiotherapists that have experience with both NHS and private sector patients.
We always work one-to-one.
Book an acupuncture session today. Call our team of AACP registered physiotherapists in Sheffield to discuss how acupuncture could help you. Call us now on:
| | | |
| --- | --- | --- |
| Broomhill clinic | — | 0114 268 6084 |
| Halfway clinic | — | 0114 247 3687 |