Sports injury treatment in Sheffield
Here at Steps Physiotherapy & Circulation Clinics, all of our staff are qualified physiotherapists and experts in dealing with sports injuries. We provided treatment for athletes at the London 2012 Olympic Games.
Book in at one of our clinics in Halfway or Broomhill, Sheffield.
Well-equipped physio clinics in Broomhill and Halfway
We examine your sports injury very carefully and then use a variety of treatment methods including manual therapy, electrotherapy, exercises, soft tissue massage, biomechanical assessment and postural correction to return you to your pre- injury levels, whether you are a professional sports person or just like to keep fit. We worked at the 2012 Olympics and are very experienced at treating these injuries.
Steps Physiotherapy is here to help with a wealth of expertise in sports injury rehabilitation.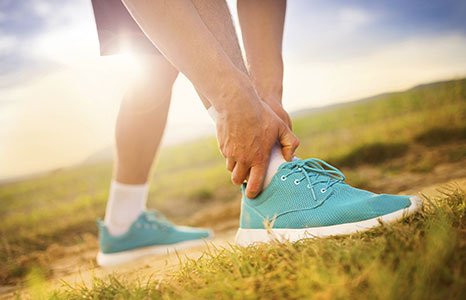 Sports injury rehabilitation
We deal with all manner of sports injuries. Some of the injuries we regularly treat include:
Soft tissue injuries
Sprains and strains
Post fracture and post surgery
Shoulder injuries
Knee injuries
Hand and wrist injuries
Ankle and foot injuries
Neck and back injuries
Pre and post competition screening and work-up
Biomechanical assessment and screening
Achilles tendonitis
Please note, this list is not exhaustive, so if your condition is not listed please contact us to discuss how we can help you.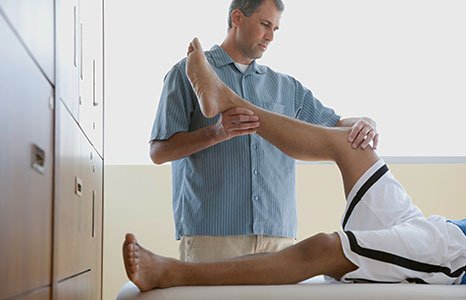 How can we help you?
We individually tailor your treatment, and use ice, compression, heat, electrotherapy, strapping, biomechanical sequencing, soft tissue release, core stability exercise, and rehab programmes, to ensure that you recover from your injury and return to fitness to continue with your sport as quickly as possible.
We also have an experienced sports massage practitioner at the clinic.
At Steps we are all senior physiotherapists that have experience with both NHS and private sector patients.
We always work one-to-one.
Start your physio treatment today. Find out how we can help you in Sheffield today by calling our team of experienced professionals and specialists. Call us now on:
| | | |
| --- | --- | --- |
| Broomhill clinic | — | 0114 268 6084 |
| Halfway clinic | — | 0114 247 3687 |